ColdDx
ColdDx is formulated with "cold" herbs that work fast to restore balance to an overworked immune system caused by stress, fatigue, over-exposure, seasonal changes, or cold weather.*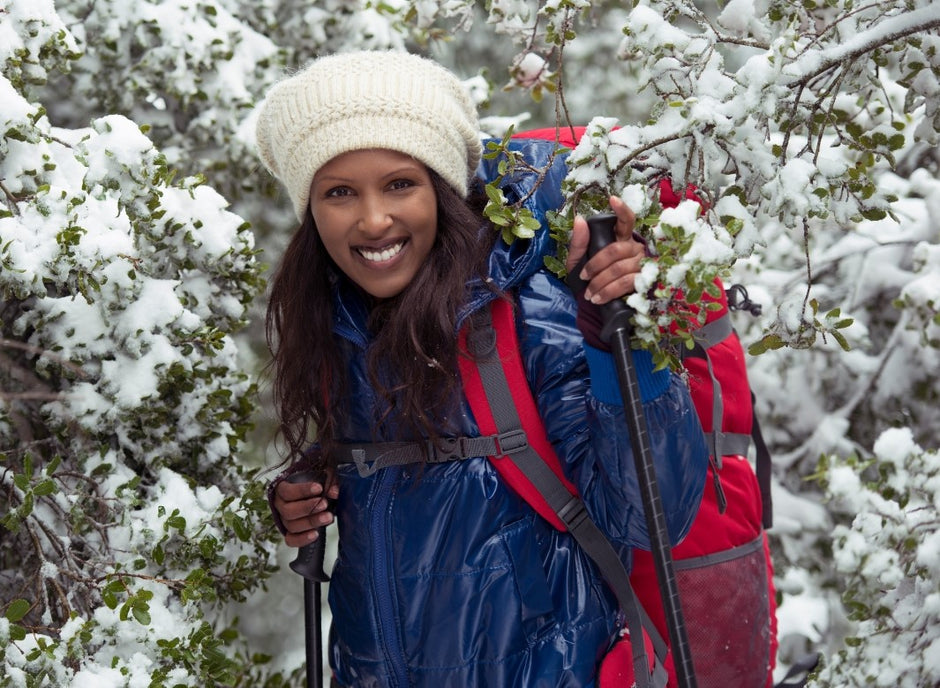 Description
ColdDx™ ("Cold Dee-Ex") is formulated with "cold" herbs, ingredients known to calm and soothe physiologic processes. ColdDx works fast to restore balance to your immune system when it's succumbed to the stresses of fatigue, over-exposure, seasonal changes or cold weather.* 
In a human gene expression study, ColdDx significantly decreased the production of a broad spectrum of inflammation-related cytokines, showing that ColdDx helps maintain inflammatory immune health.*
Restores immune balance*
Alleviates the discomfort of an overworked immune system*
Calms cytokines which cause discomfort*
Non-drowsy and stimulant free*
Quality controlled from farm to finished product
Natural plant-based herbal supplement
Vegan
Suggested use: Immediate use: Adults take up to 6 servings per day (2 capsules per serving) for up to 2 weeks at a time as needed.
Maintenance use: Adults take 1-2 capsules per day.
Research
ColdDx has been evaluated in a human gene expression study to examine its effect on the immune system. Human blood samples treated with ColdDx in the presence and absence of an immune aggravator were assessed for the expression of 24 genes involved in inflammatory immune response.

These genes control cytokine production. Overproduction of cytokines can cause significant discomfort, so proper modulation of cytokine production is essential to feeling your best.

ColdDx significantly decreased the effects of the immune aggravation, indicating that ColdDx modulates the inflammatory immune response to reduce immune over-reactions.*

For additional information, see the "Research" page of the website.
Plantiva has spent more than 20 years visiting and qualifying herb growers, developing analytical methods in our QC lab (Quality Control), and optimizing extraction processing methods in our R&D lab, before transferring them to production scale.

For every batch, we test both our raw materials and our finished products for a battery of quality indicators, including heavy metals, agrochemicals, and marker compounds.

Andrographis aerial parts extract
A very cold herb used to help detoxify the respiratory and digestive systems.*

Isatis root extract
A cold and detoxifying herb. Improves respiratory and immune health.*

Belamcanda rhizome extract
A cold herb specific to maintaining healthy tissue in the throat.*

Forsythia fruit extract
A cold herb to help detoxify and maintain respiratory immune balance.*

Coptis rhizome extract
Strong detoxifier to relieve liver, gall bladder, and immune stresses.*

Bupleurum rhizome extract
Protects the liver. Helps maintain normal body temperature.*

Kudzu root extract
Relaxes muscles and stiffness in the upper back, neck, and discomfort in the head.*

Platycodon root extract
Opens the lungs, promotes clear breathing, helps maintain optimal respiratory function.*

Olive leaf extract
Improves respiratory health when affected by immune challenges.*

Other Ingredients: Vegetable capsule, tapioca starch, organic rice powder, silica, vegetarian magnesium stearate.
Q: What are the benefits of taking ColdDx?
A: Non-drowsy and stimulant free, ColdDx® is formulated with "cold" herbs to quickly restore balance to your immune system when you have succumbed to the stresses of fatigue, over-exposure, seasonal changes or cold weather. ColdDx is designed to alleviate the discomfort of an overworked immune system.*

Q: How many capsules should I take?
A: Adults take 2 capsules followed by another 2 capsules within a half hour. Repeat up to 3 times per day for up to 2 weeks.

Q: How long will 1 bottle of this product last me?
A: When taken at 2-4 capsules per day, 1 bottle will last 15-30 days.

Q: Is the product vegan?
A: Yes, all Plantiva products are vegan.

Q: Is the product gluten free?
A: Plantiva products are not certified gluten free, but our products are formulated without ingredients that inherently contain gluten. Traces may occur due to cross-contamination in the manufacturing facility.

Q: Does the product contain any commonly known allergens?
A: We strive to avoid known allergens as ingredients. However, we cannot guarantee they are free from traces of allergens that may result from other ingredients processed in the same facilities.

For general questions, see our FAQ page in the footer menu.
Sustainable

Starting with our growers, who use sustainable farming practices, we choose the highest quality raw materials and healthiest growing environments possible.

Family Team

We're a family owned business - but we're all family here at Plantiva. We have come together at Plantiva to provide you with great formulas that really work!