Digestiv
Digestiv's unique combination of herbs, mushrooms and enzymes helps regulate your bowels, reduce gas and bloating, strengthen digestion, and soothe your digestive system.* While other products address only one or another digestive problem, Digestiv is an all-in-one solution!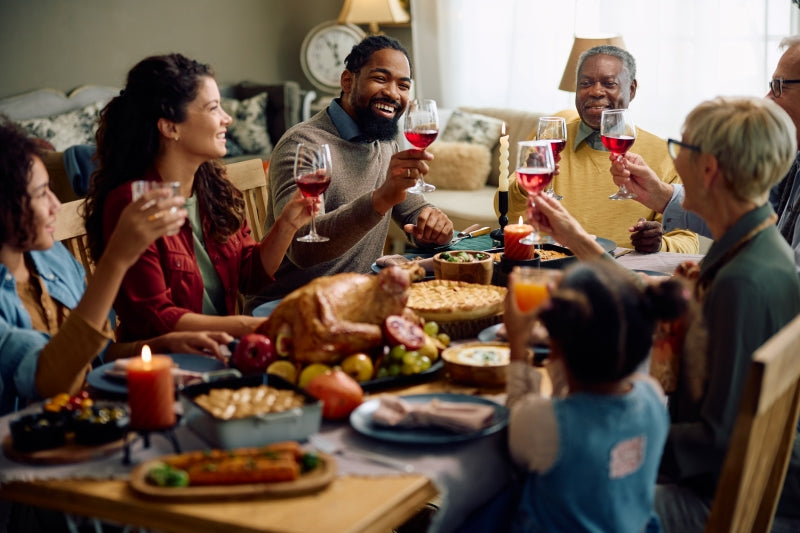 Description
Digestiv™ provides fast relief for digestive discomfort. Digestiv strengthens digestive organs to help normalize the transit time and processing of nutrients, creating a healthier environment for the microbiome in your GI tract.*
While other products address only one or another digestive problem, Digestiv is an all-in-one solution!
Digestive health is the foundation on which all other health is built - so taking good care of your GI tract is one of the best investments you can make.
For the many people with food or environmental sensitivities, Digestiv was designed to be used together with AllerDx®. Digestiv and AllerDx were formulated to strengthen and regulate the health of specific organs and glands, the true basis for establishing good health in both the short and long term.*

Improves digestive health*
Strengthens digestive function*
Reduces gas, bloating and after-meal discomfort*
Modulates the transit of food through the GI tract*
Gentle and soothing
Combination of herbs, mushrooms and enzymes 
Quality controlled from farm to finished product
Natural plant-based herbal supplement
Vegan
Suggested use: Recommended Use: Adults take 1 or 2 capsules with meals, preferably before eating. If digestive discomfort keeps you awake, take 2 capsules before bed. For food or environmental sensitivities, take 2 capsules each of Digestiv & AllerDx before and/or after meals.

Shipping: Shipping is always free via USPS.
Research
Digestion has always been a central focus here at Plantiva. In fact, digestive problems are one of the main reasons we exist!

It all started with a bad fish sandwich; you can read the whole story on our About Us page. Suffice it to say, a bout of food poisoning was what started our founder Stephen Morrissey down the path to taking charge of his own health, becoming a Doctor of Oriental Medicine, and developing his proprietary formulation system that has yielded such consistently excellent results.

In Dr. Morrissey's practice he experimented with dozens of digestive formulas and hundreds of ingredients, and has developed numerous formulas that address one or another aspect of digestive dysfunction. But until now, there wasn't one formula that accomplished the majority of his goals.

After literally decades of experimentation and research, he eventually hit on a unique combination of ingredients that works to comprehensively normalize the digestive system. This formula forms the basis of Digestiv.

We always like to do our own studies on our formulas, rather than relying on literature searches and borrowed science as most companies do; so we have a number of studies planned for Digestiv. But in the meantime we just could not wait to get this formula out to the public. And based on the feedback we're hearing from customers, it's a good thing we didn't wait!

Fast and Amazing!
I have been using several other Plantiva products for decades, always impressed with their effectiveness. I received a couple sample packets of Digestiv and stuck one in my back bag, along with a couple of trusted other products.
On a weekend away from home, I was stricken with an unexpected bout of digestive problems, perhaps in reaction to the yucky pea protein now added to many products. Pea protein in coconut milk ice cream? Really?
Drank ginger tea and chewed dried ginger with no results. Then I remembered the Digestiv! I took two, then two more a short time later. Then one - the last one I had.
Wow! The unpleasant experience came to a stop. I was exhausted and drained, but improving rapidly, enough to drive 140 miles home.
Why was I surprised?? This is a Plantiva product, developed by my friends Dr. Stephen and Jenny Morrissey. IT WORKS! I ordered two bottles and will keep a supply forever.
By the way, now I inspect labels for "pea protein" and refuse any product containing it.
Awesome
Please make more. This has been a game changer for me. I have not found anything that compares to it or even comes close to working as well.
I have recommended this to many people but unfortunately it is out of stock!!!!
Really helps
Love this product so much. I've been buying the packets - can't wait for the bottles to be available. It has really helped me!
Digestiv
I am so very much looking forward to getting started again on Digestiv, it is the only thing that really worked. It not only settled my tummy but I had more energy and overall felt better. There was never any adverse interaction with any of my other products. Please let me know when it is again available. I also want to try your immune support stuff.
Thanks!
Thank you Plantiva for another winning formula that truly works. After trying countless unsuccessful digestive aids, Digestiv is now my go-to friend for alleviating gas and bloating symptoms. Daily use of Digestiv has allowed me to feel more confident in the company of others, knowing that my stomach issues are reduced. I can now  focus on the social fun instead of my digestive worries. Digestiv is a life changer.
Plantiva controls all aspects of its product supply chain, which starts with knowing our growers, lab testing every step of the way, starting with the unprocessed plant materials and continuing through the multiple stages of processing to the finished extract materials.

Plantiva does not buy its ingredients from brokers and herb markets. We have spent over 15 years comparatively evaluating growing areas, standardizing extraction processing, and developing analytical methods for the plants used in making Plantiva products.

Our quality assurance team is managed by leading industry experts and includes other dedicated and experienced technicians around the world.
Digestive Enzymes
Cellulase – This enzyme is not directly produced by the body. Adding cellulase helps break down plant fibers. It can help stabilize blood sugar and cholesterol levels in the blood.*

Peptidase – Helps break down protein into smaller units called peptides and amino acids. Peptidase helps immune function and can reduce biochemicals associated with inflammation such as bradykinins and eicosanoids.*

Lipase – Helps break down fats and improve the nutritional value of fats and oils.*

Alpha-galactosidase – Breaks down starches and carbohydrates such as greens and beans thus reducing bloating and gas.*

Plant extracts & Mushrooms
Hawthorn berry extract – Strengthens the stomach; promotes digestion – especially of red meat and oily or fatty foods; relieves food stagnation, discomfort, and abdominal fullness.*

Amomum fruit extract – Strengthens the stomach. For indigestion with fluid stagnation, especially in the digestive organs where fluid accumulation can cause abdominal bloating, stomach distension and discomfort, nausea and reflux.*

Atractylodes Root extract – A digestive "Qi tonic" that strengthens digestive organs including the stomach.*

Millet Sprout extract – Promotes digestion; normalizes appetite by strengthening digestive function; enhances the processing and transportation of nutrients.*

Honey mushroom mycelium – Calms nervousness that can interfere with digestive health.*

Other Ingredients: Vegetable capsule, organic rice powder, tapioca maltodextrin, tapioca starch, dextrin (from potato or tapioca), silica, vegetable magnesium stearate.
Q: What are the benefits of taking Digestiv?
A: Digestiv relieves discomfort from gas, bloating, and improper digestion; supports regular bowel movements; and strengthens and soothes the digestive system. The product also aids the digestion of protein, fat, and carbohydrates while supporting a healthy microbiome.*

Q: Is Digestiv a probiotic or prebiotic?
A: Digestiv is neither a probiotic nor a prebiotic, and works in a completely different way. Probiotics and prebiotics directly affect the quantity and types of bacteria in the gut (the microbiome); in contrast, Digestiv works to strengthen, balance and soothe digestive organs.* In our 30+ years of working on digestive issues, we've found that probiotics and prebiotics are helpful but only a partial solution. We view disorders in the microbiome as the result of, rather than the cause of, digestive dysfunction. By normalizing the function of digestive organs, Digestiv works to correct the actual root of the problem.* We spent decades working on perfecting Digestiv as an all-around solution to digestive health; and based on the feedback we're getting from customers, we think we've nailed it!

Q: How many capsules should I take?
A: Take 1-2 capsules before meals. Digestiv can also be taken after meals. Persons with food sensitivities may want to also take AllerDx.

Q How long will 1 bottle of this product last me?
A: When taken at 2 capsules per day, one bottle will last 30 days.

Q: Is the product vegan?
A: Yes, all Plantiva products are vegan.

Q: Is the product gluten free?
A: Plantiva products are not certified gluten free, but our products are formulated without ingredients that inherently contain gluten. Traces may occur due to cross-contamination in the manufacturing facility.

Q: Does the product contain any commonly known allergens?
A: We strive to avoid known allergens as ingredients. However, we cannot guarantee they are free from traces of allergens that may result from other ingredients processed in the same facilities.

Q: My stomach doesn't tolerate mushrooms very well. Can I still take your products that have mushroom ingredients?
A: Mushrooms (i.e., fungi) are a diverse kingdom of organisms with a wide range of biochemistries; and different parts of the mushroom also have different biochemistries. Just because grocery store mushrooms (which are fruiting bodies typically of the genus Agaricus) don't agree with you, doesn't mean you'll react the same way to other types of mushrooms. Also, the mushroom in Digestiv can calm the effects of stress on the stomach which can help with tolerance. We always urge caution, but it's quite possible you'll find that the mushrooms in our products don't pose the same problems you've had with other mushrooms. As long as there's no risk of a severe allergic reaction, we suggest you start with just one capsule and see how you feel.

Q: What is mushroom "mycelium" and why do you use it in your products?
A: The mushrooms we normally eat are the "fruiting body" of the fungus, a temporary structure which only appears when the fungus is ready to make spores for reproduction. The main body of the fungus consists of "mycelium", a fibrous mat of cells that grows through the soil or other substrate. There are biochemical differences between fruiting bodies vs. mycelium. We've selected the form that we've found to be most efficacious and well-tolerated for our products.

For general questions, see our FAQ page in the footer menu.
Sustainable

Starting with our growers, who use sustainable farming practices, we choose the highest quality raw materials and healthiest growing environments possible.

Family Team

We're a family owned business - but we're all family here at Plantiva. We have come together at Plantiva to provide you with great formulas that really work!