AllerDx
Works in minutes! AllerDx calms over-sensitivity to the irritants we all encounter every day, from dust and dander to pollen and pepper.*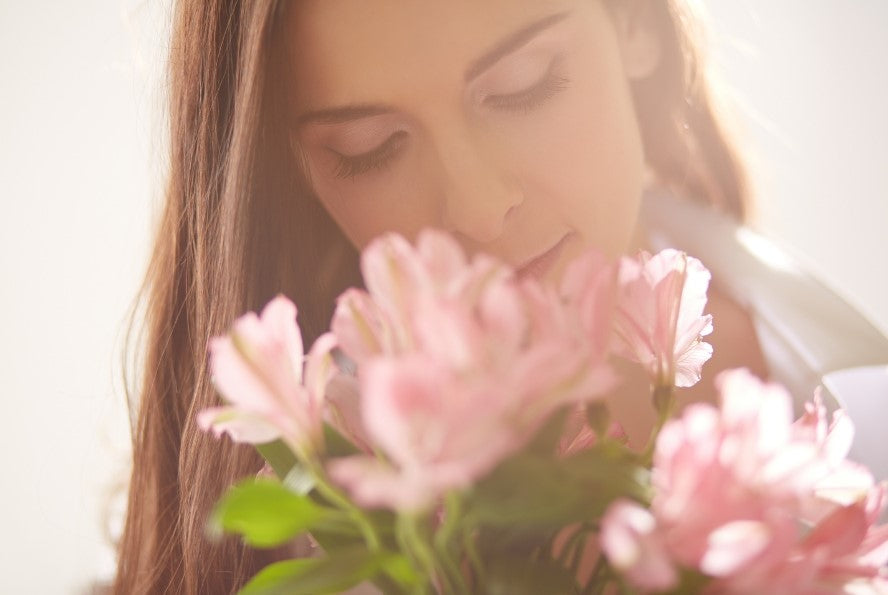 Description
AllerDx® brings quick relief from pollen, dust, dander, and more in just 10-20 minutes!

Breathe Easy with AllerDx ("Aller Dee-Ex"), the most effective natural seasonal support available. Clinical studies show AllerDx improves nasal airflow in 10-20 minutes. It also addresses key underlying causes of sensitivities to environmental irritants.* 
Clinically tested in 2 blinded, placebo-controlled studies
Within 10-20 minutes people showed significantly improved nasal airflow*
In the short term, provides quick relief*

In the long term, rebalances the body's reactions and curbs over-sensitivity*
Decades of research & development in clinical practice
Quality controlled from farm to finished product
Natural plant-based herbal supplement
Non-drowsy & stimulant free
Vegan
AllerDx is faster acting and more effective than any other natural product for environmental sensitivities.*
Suggested use: For maintenance use, adults take 2 capsules once or twice per day. For immediate use, adults take 2 capsules, followed by another 2 capsules within a half hour if needed; repeat up to 3 times per day as needed (12 capsules total).
Shipping: Shipping is always free via USPS.
Research
AllerDx has been tested in two randomized, placebo-controlled, double-blind, crossover clinical trials. Study results showed that within 10-20 minutes, the subjects that received AllerDx showed significantly improved nasal airflow compared to subjects that received placebo.*

One trial was a three-day study, and the other was a longer one-month study. In each trial subjects completed both placebo and treatment group protocols. Study results showed that within 10-20 minutes, the subjects who received AllerDx showed statistically significant improvement in an objective measurement of nasal airflow compared to subjects that received placebo. In the longer trial, subjects taking AllerDx were significantly less reactive to an irritant, showing that daily use makes the body less reactive to environmental irritants.*

For additional information, see the "Research" page of the website.
Best Remedy
I love Aller DX. One of my clients recommended this herbal blend and it works perfectly and very quickly. I seem to have sensitivity problems year-round and this is my go-to. I recommended it to a friend with high blood pressure who could no longer take other products and it worked perfectly for him, too. I always have this on hand, and it never disappoints. Thank you, Plantiva. I highly recommend this to anyone who is considering herbal products. There are no side-affects and it works very quickly.
No more stuffy nose for me !
Works fast! I used to deal with bad sinus congestion and a tight sore throat when exposed to certain chemical cleaner smells at work . I would have to deal with a runny nose for days after being exposed. Not anymore this has taken care of that reaction!
This is the best sensitivities product I've ever come across. As a naturopathic doctor, I have no hesitation recommending the Plantiva products to my patients.
As a MD, I was skeptical, but AllerDx works quickly and well
There's not much more to say. As a physician, I was skeptical. However, one or two caps works for me and for several others I have referred. So far, it has continued to work, but I try not to use it regularly, but only as needed.
Years of experience trusting AllerDx
At least 10+years ago I saw a woman doing a demo for Plantiva at Whole Foods, caught her during a lull so we had a while to talk. Id had environmental sensitivities my whole life and tried many natural products with little helpshe told me something like their product was designed to strengthen the parts of the body that focus sensitivities rather than masking symptoms, and explained it in clear details. She was generous with samples so I could try. It takes a lot to impress me but finally something that made a real difference and it did strengthen me. I have taken less and less over time because the sensitivities have subsided so much. Its been totally reliable for years. I was patient with the process and felt noticeable improvement.
Plantiva controls all aspects of its product supply chain, which starts with knowing our growers, lab testing every step of the way, starting with the unprocessed plant materials and continuing through the multiple stages of processing to the finished extract materials.

Plantiva does not buy its ingredients from brokers and herb markets. We have spent over 15 years comparatively evaluating growing areas, standardizing extraction processing, and developing analytical methods for the plants used in making Plantiva products.

Our quality assurance team is managed by leading industry experts and includes other dedicated and experienced technicians around the world.
Psoralea Strengthens the constitution. Warming and nourishing. Kidney and Spleen Yang Tonic.*

Xanthium Maintains healthy sinus function, improves breathing.*

Chinese Skullcap Reduces environmental sensitivities. Liver detoxifying.*

Gardenia Reduces excess heat. Reduces hypersensitivity. Promotes healthy inflammatory immune function.*

Bupleurum Regulates liver. Defends against harsh environmental conditions. Improves temperature regulation.*

Chrysanthemum Clears the eyes. Calms hyperactive liver heat.*

Areca catechu husk Helps maintain clear lungs and regulates fluid metabolism.*

Schisandra Astringes mucus membranes and blood vessels.*

Jujube seed Calms hypersensitivity in the nervous system.*

Schizonepeta Regulates the body's interaction with the external environment. Improves temperature regulation.*

Asian plantain Helps maintain clear lungs and improves fluid metabolism.*

Other Ingredients: Vegetable capsule, tapioca starch, organic rice powder, silica, vegetarian magnesium stearate.
Q: What are the benefits of taking AllerDx, and how long will it be until I see them?
A: Non-drowsy & stimulant free, AllerDx supports healthy nasal function and air flow with respect to environmental sensitivities such as pollen, dust, and pet dander by moderating the body's responses to these challenges. These results can be felt within 10-20 minutes, providing quick relief in the short term. Taken continuously, AllerDx rebalances the body's reactions and curbs over-sensitivity.*

Q: How many capsules should I take?
A: For immediate relief, take 2 capsules followed by another 2 capsules within a half hour if needed; repeat up to 3 times per day. For long term use, take 2 capsules once or twice a day.

Q How long will 1 bottle of this product last me?
A: When taken at 2 capsules per day, one bottle will last 30 days.

Q: Is the product vegan?
A: Yes, all Plantiva products are vegan.

Q: Is the product gluten free?
A: Plantiva products are not certified gluten free, but our products are formulated without ingredients that inherently contain gluten. Traces may occur due to cross-contamination in the manufacturing facility.

Q: Does the product contain any commonly known allergens?
A: We strive to avoid known allergens as ingredients. However, we cannot guarantee they are free from traces of allergens that may result from other ingredients processed in the same facilities.

For general questions, see our FAQ page in the footer menu.
Sustainable

Starting with our growers, who use sustainable farming practices, we choose the highest quality raw materials and healthiest growing environments possible.

Family Team

We're a family owned business - but we're all family here at Plantiva. We have come together at Plantiva to provide you with great formulas that really work!