2ND WIND
2ND WIND boosts lactate clearance and improves stamina, endurance, and muscle recovery.*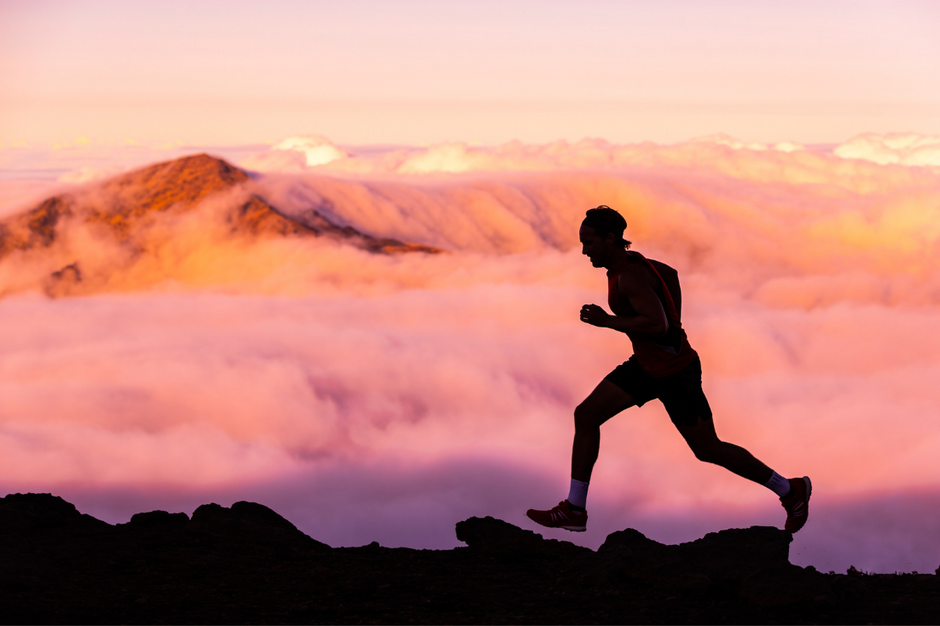 Description
2ND WIND® Improves Lactate Clearance* 
2ND WIND is great for improving stamina, performance and muscle recovery.*
Studies showed 2ND WIND's unique combination of ingredients (ARX®, Athletic Recovery Xcelerator) helps to clear lactic acid from the bloodstream faster and circulate it to the rest of the body. This allows the lactic acid to be used as an additional fuel source for exercise and other energy demands, improving your performance and reducing muscle recovery time.*  These benefits have been shown in several placebo controlled studies, summaries of which can be found under the research tab below.
Suggested use: Adults take 2 capsules per day. Optimal results have been shown within 2 weeks of continued use. Take an additional 2 capsules after heavy exercise or competition for improved recovery.*
Shipping: Shipping is always free via USPS.
Research
To test the effectiveness of our formula we put 2ND WIND to the test in human research studies, and in real life, with real athletes.

2ND WIND is rooted in the belief that increasing performance is best achieved by unblocking the bottlenecks that impede energy, rather than simply trying to boost energy. The key to 2ND WIND's effectiveness is its ability to increase microcirculation to the muscles, specifically blood and lymph circulation, which helps redistribute the waste products of metabolism, like lactic acid, and allows the body to tap into this premier fuel source.* This has been tested and substantiated in several clinical trials. Clinical Trials 2ND WIND has been the subject of two human clinical studies showing its effectiveness in improving lactic acid clearance and muscle recovery:

Human Clinical – Running 1 In a double-blind, placebo-controlled trial, researchers compared the effects of either 500 mg or 1 gram (1000 mg) of 2ND WIND versus placebo on the clearance of lactic acid. After 2 weeks, test subjects exercised on a treadmill until exhausted. lactic acid levels were measured immediately after exercise and 15 minutes later to calculate the rate of lactic acid clearance. The high dose group continued taking 2ND WIND for another two weeks, and the treadmill test was repeated. After 2 weeks, those taking 1 gram of 2ND WIND showed significant improvements in lactic acid clearance compared to both the 500 mg group (50% higher clearance) and the placebo group (157% higher). Subjects taking 2ND WIND experienced an 80% increase in lactic acid clearance after 2 weeks, and a 110% increase after 4 weeks. They also showed improved heart rate recovery after 4 weeks.*

Human Clinical – Cycling 2 In this double-blind, placebo-controlled trial, subjects were given 1,350 mg of 2ND WIND (or placebo) and performed an exercise test, followed by the measuring of lactic acid levels at 3 minute intervals post-exercise for a total of 12 minutes. Compared to placebo, those taking 2ND WIND accumulated significantly lower levels of lactic acid over the recovery period. At the end of 12 minutes, the 2ND WIND group's lactic acid levels were 7% less than baseline values while the placebo group's levels increased by 23% over baseline.*

1 2ND WIND improves the rate of lactic acid clearance and heart rate recovery in a double-blind, placebo-controlled human treadmill study. Beijing Medical University, Sports Research Institute, Beijing, China (1996).*

2 2ND WIND reduces post-exercise accumulation of lactic acid in a randomized, double-blind, placebo controlled human cycling study. St. Cloud State University, Human Performance Laboratory, St. Cloud, Minnesota, USA (1998).*

For additional information, see the "Research" page of the website.
Plantiva controls all aspects of its product supply chain, which starts with knowing our growers, lab testing every step of the way, starting with the unprocessed plant materials and continuing through the multiple stages of processing to the finished extract materials.

Plantiva does not buy its ingredients from brokers and herb markets. We have spent over 15 years comparatively evaluating growing areas, standardizing extraction processing, and developing analytical methods for the plants used in making Plantiva products.

Our quality assurance team is managed by leading industry experts and includes other dedicated and experienced technicians around the world.

ARX® Proprietary Blend
Power Mushroom Complex™
Enoki mycelium (organic)
Bionectria ochroleuca mycelium (organic) ‡
Reishi mycelium (organic)
Tangerine peel extract
Eleuthero root extract
Ginseng root extract

‡ A fungal isolate from Cordyceps sinensis
Q: What are the benefits of taking 2ND WIND, and how long will it be until I see them?
A: 2ND WIND is designed to help with endurance and stamina during workouts, as well as recovery post workout by helping clear lactic acid from the muscles. Many consumers report decreased muscle soreness post workout. These results are typically seen after 2-4 weeks of continued use.*

Q: How will 2ND WIND help me race better?
A: Most importantly, 2ND WIND allows you to train harder than what you're accustomed to by providing a unique and precise synergistic combination of ingredients that help to clear lactate from the bloodstream faster, and circulate it to the rest of the body. This allows the lactate to be used as an additional fuel source for exercise and other energy demands, improving your performance and reducing muscle recovery time.*

Because you recover so much faster, you feel incredible during training, not tired and crampy. This allows you to train harder and better, giving you the edge to win and beat your own best record.*

Q: Does 2ND WIND contain any banned substances?
A: 2ND WIND has been tested for banned substances by two independent laboratories and has been found to contain no banned substances. None of the ingredients in 2ND WIND are on any banned substances list that we know of. For complete regulations, and a list of currently banned substances please see the World Anti-Doping Agency (WADA) or the U.S. Anti-Doping Agency (USADA) websites.

Q: How many capsules should I take?
A: Take 2 caps daily to optimize your endurance and recovery times. For intense workout or competition, an additional serving can be taken to aid in better recovery.*

Q: How long will 1 bottle of this product last me?
A: When taken at 2 capsules per day, one bottle will last 30 days.

Q: Is the product vegan?
A: Yes, all Plantiva products are vegan.

Q: Is the product gluten free?
A: Plantiva products are not certified gluten free, but our products are formulated without ingredients that inherently contain gluten. Traces may occur due to cross-contamination in the manufacturing facility.

Q: Does the product contain any commonly known allergens?
A: We strive to avoid known allergens as ingredients. However, we cannot guarantee they are free from traces of allergens that may result from other ingredients processed in the same facilities.

Q: My stomach doesn't tolerate mushrooms very well. Can I still take your products that have mushroom ingredients?
A: Mushrooms (i.e., fungi) are a diverse kingdom of organisms with a wide range of biochemistries; and different parts of the mushroom also have different biochemistries. Just because grocery store mushrooms (which are fruiting bodies typically of the genus Agaricus) don't agree with you, doesn't mean you'll react the same way to other types of mushrooms. Also, the mushroom in Digestiv can calm the effects of stress on the stomach which can help with tolerance. We always urge caution, but it's quite possible you'll find that the mushrooms in our products don't pose the same problems you've had with other mushrooms. As long as there's no risk of a severe allergic reaction, we suggest you start with just one capsule and see how you feel.

Q: What is mushroom "mycelium" and why do you use it in your products?
A: The mushrooms we normally eat are the "fruiting body" of the fungus, a temporary structure which only appears when the fungus is ready to make spores for reproduction. The main body of the fungus consists of "mycelium", a fibrous mat of cells that grows through the soil or other substrate. There are biochemical differences between fruiting bodies vs. mycelium. We've selected the form that we've found to be most efficacious and well-tolerated for our products.

For general questions, see our FAQ page in the footer menu.
Sustainable

Starting with our growers, who use sustainable farming practices, we choose the highest quality raw materials and healthiest growing environments possible.

Family Team

We're a family owned business - but we're all family here at Plantiva. We have come together at Plantiva to provide you with great formulas that really work!